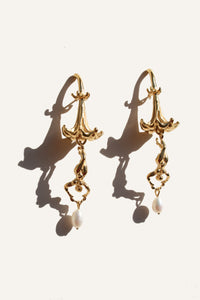 My lover comes to me with dewdrops in her bosom, she dances round midnight in the garden of sound.
24k recycled gold plated brass and freshwater pearls. 
ear pin to stem: 0.8mm
total length: 6cm
weight: 9 grams
Depending on stock gold plated pieces may take 1-3 weeks to ship. For a faster turnaround please inquire within.