SHIPPING
All the jewelry is handmade in London and ships worldwide. The delivery estimates given here are to be taken into account after we have handcrafted your order.
If your piece is in stock it will be dispatched within 2-3 working days. Otherwise, please allow 1-3 weeks. For a fast turnaround please get in touch at hello@muttermetalworks.com.
UK
Royal Mail Special Delivery Tracked - delivers within two working days, fully insured.
Rest of the World
International customers are responsible for any tax fees or duties. All International orders are final sale unless by fault of the sender.
Fedex Express - next day delivery, fully insured.
Royal Mail Tracked & Signed - may take up to 15 days to deliver, insured up to £250.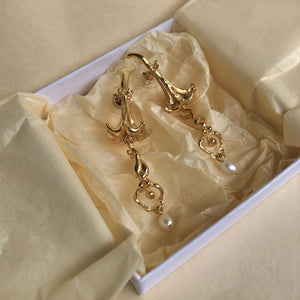 Returns
All sales are final on sale items.
We do not accept returns unless an item is faulty upon arrival.
Returns can be made within 15 days after shipping and items must be sent in original condition.
Please send an email to hello@muttermetalworks.com.
Incorrect ring sizes are avoidable by either visiting your local jewellery store or purchasing a plastic ring sizer online. There is a £30 fee for resizing services and we're unable to provide international resizing at the moment.
Jewellery Care for Brass Pieces
Taking care of your jewellery pieces is an act of love and it can be fast and easy with just the right tools.
We avoid plating some of our brass pieces with gold as it eventually wears down, the end result being patchy and harder to fix. We only risk it on pieces we know it'll last with proper care.
Given the oxidizing nature of the material, avoid contact with water and cosmetics.
After some use it's natural to see oxidization occur, either embrace it or use a polishing cloth regularly.
Natural polishing recipe: make a paste with the juice of half a lemon and one teaspoon of baking soda. Rub on jewelry in one direction with a cloth until clean. Wipe off the paste, rinse with water and pat dry.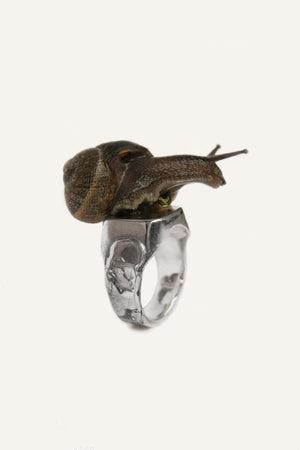 Jewellery Care for Silver Pieces
Silver is a lot easier to clean but that doesn't mean you won't have to tend to it.
Unlike brass, silver will start oxidizing faster if it's not put to use. The more you wear it the more you'll prevent it.
Avoid contact with grease and cosmetics (and hot springs).
Your microfiber polishing cloth will do the trick, always keep one at hand as it'll do wonders for all your pieces.
For a really pristine patina free look you can use the aforementioned paste.
Jewellery Care for Plated Pieces
Plated jewellery consists of a thin layer of precious metal over a base metal piece.
Some pieces can hold plating for a very long time, like earrings. However, the friction between the jewellery and your skin as well as other elements will wear it off.
Avoid getting it wet with soap, water, cosmetics and sweat as much as you can. Remove it at night to avoid rubbing it on your skin and against the fabric and try not to wear it in contact with other jewellery.
For storing, separate it from other jewellery in a dry place. Follow these suggestions and your pieces will last years before investing in another precious meta bath.

For wholesale information, personal orders and press enquiries:
hello@muttermetalworks.com