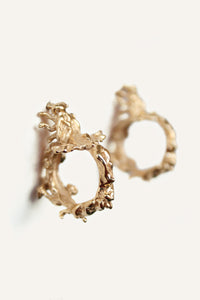 MAGIC BREW EARRINGS (24K)
24k recycled gold plated brass pair of earrings depicting a fly that rests on your ear, a open-winged faerie, a naked dwarf with a hard-on, a cluster of psychedelic mushrooms and a fat toad.
Depending on available stock gold plated pieces may take 1-3 weeks to ship. For a faster turnaround or special requests please inquire within.